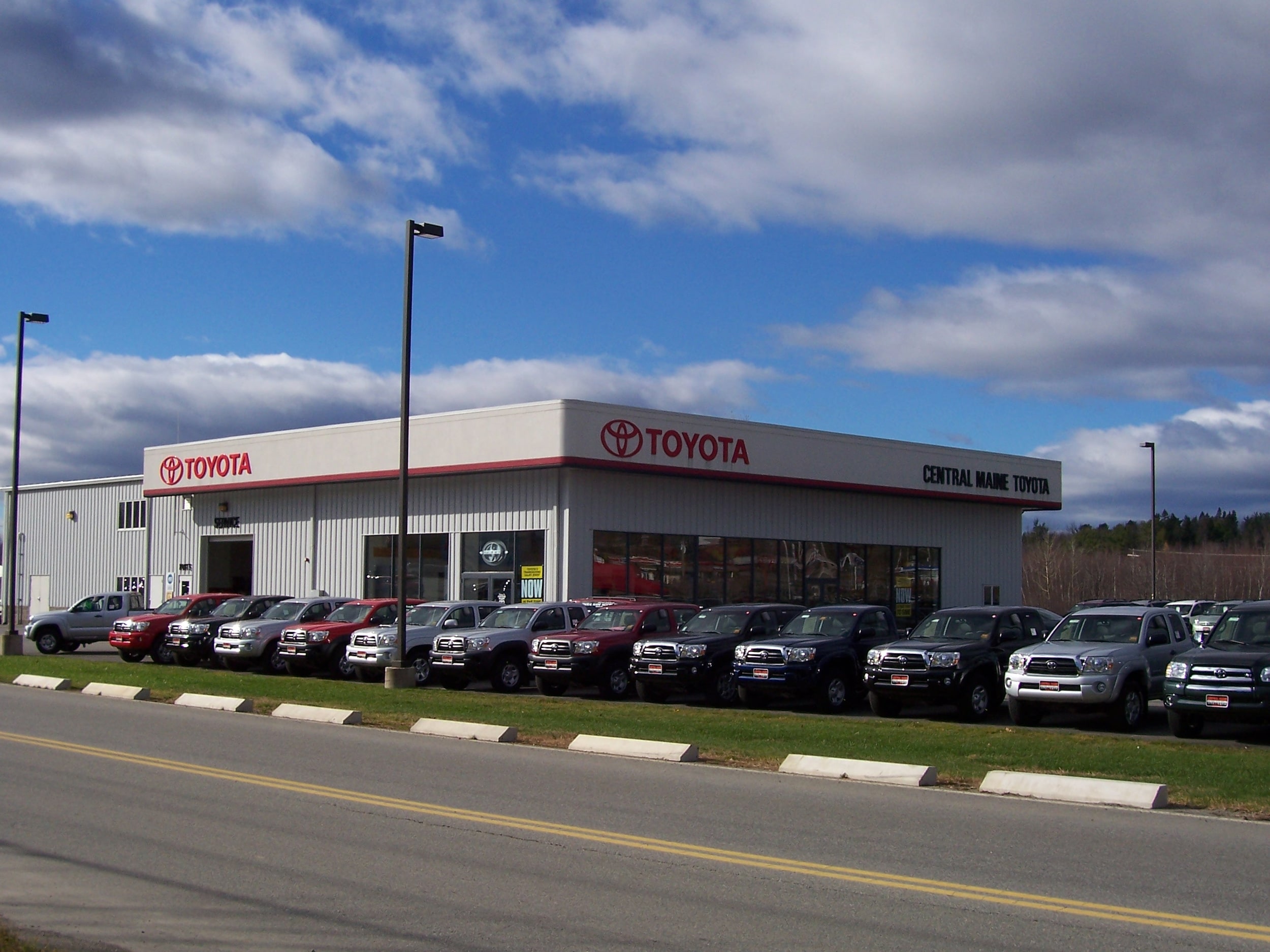 Ever since Charles Gaunce first opened the doors of Central Maine Motors in 1935, we have been putting customer service first. Over 75 years later, folks from all over Maine are still flocking to Charlie Gaunce's auto dealerships for the friendliest service in the state.
At Central Maine Toyota, we pride ourselves on being a go-to Toyota dealership in the region. A part of the Central Maine Motor Group, our Waterville, ME Toyota dealership has been serving Toyota drivers and fans for years with top-notch sales, service and parts and we aim to continue that tradition with every new customer. Whether it's to buy a used Toyota Camry or a new Toyota Highlander, our Toyota customers come from all over Maine, because our sales team treats every person they meet with high esteem and respect. We will never push you to buy a car you don't love, and we will work hard to get you the vehicle you want at a price you can afford. So whether you're from Farmington, Auburn, Skowhegan, Lewiston, Bangor or Augusta, rely on our Maine Toyota dealership to find you the right new or used Toyota that fits your lifestyle.
Even after you drive your Toyota off the lot, you can count on Central Maine Toyota to be there for all of your repair, service, maintenance and parts needs. From regular oil changes to wheel alignments and new tires, our Maine Toyota customers come to us for all their Toyota related needs. It doesn't matter if you're driving a 1997 Corolla or a brand-new Prius; you'll always find top-notch service at our conveniently located Maine Toyota dealer. Just stop by and visit us at 15 Airport Road in Waterville, Maine, which is a short drive from Augusta, Bangor, Farmington, Lewiston, Topsham, Auburn and Belgrade. Or, call us at (866) 268-7094 and tell us how Central Maine Toyota can take care of you!